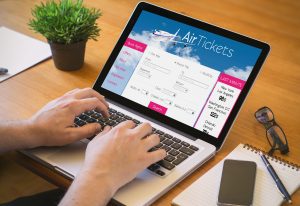 Spending money is no fun, but there can be a silver lining: tons and tons of credit card providers are willing to refund you a chunk of your bygone funds, whether it's via points, cash back, or attractive perks.
One of the best-served markets in the world of rewards is travel. From airlines to hotels, as well as other standalone points providers, it seems like everyone and their mother is looking to hook you up with travel rewards – and with that big of a selection, you can have the pick of the litter.
Here are our choices for 2018's top travel rewards programs.
Chase Sapphire Preferred
Talk about an offer you can't refuse: new adherents to this credit card receive 50,000 bonus points if they charge $4,000 to their account within the first three months. To put that into perspective, 50,000 points will typically get you $625 worth of hotels or airfare. If you were going to spend those bucks anyway, this is one of the quickest ways to spin them into free travel staples.
Newbies will pay $0 in fees the first year, then $95 after that – very reasonable, considering that the card waives foreign transaction fees, includes a few essential types of travel insurance, and is accepted by over 44 million merchants worldwide. Note that this is an American card, so you'll have to have a US address to qualify.
American Express Platinum
What's the easiest way to make life a little rosier? Fun perks that make you feel like small-time royalty.
This card serves up $15 in Uber credits each month ($20 in December, happy holidays!), $200 in annual credit for purchases such as checked baggage or airplane snacks, access to airport lounges in 120 countries, and much more.
At $550 per year, this card is pricier than many others – but with enough free lounge food and subsidized Uber journeys, we'd be surprised if it didn't pay for itself! In addition, both Canadians and Americans can apply for this card.
Starwood Preferred Guest (by American Express)
If you're all about hotel rewards and "meh" about the bells and whistles, pull up a chair. This card lets you rack up rewards at a 1:1 point-to-dollar ratio, with double earnings when you spend on a Starwood or Marriott hotel.
At sign-up, you'll receive 20,000 points, which is worth about two nights in a category 4 hotel or five nights in a category 2 hotel (your points go further towards "lower-tier" properties). Not bad for your first day! Plus, they'll throw in a free weekend night stay once you hit $40,000 of expenditure in a given year. Only American citizens can get their hands on this card though.
Oh, and since Marriott acquired Starwood, you can go ahead and transfer your existing Marriott points over at a 1:3 ratio!
Scotiabank American Express
AmEx really is the king of travel rewards.
This time, they've buddied up with Scotiabank. This card has no annual fee, so what you see is what you get! You'll be earning one point per dollar, plus a bonus of 5,000 points after you hit the $500 mark. Since Scotiabank is a Canadian financial institution, only Canadians can get their hands on this card.
Its most compelling trait is the travel insurance that comes with it: emergency medical, travel accident and trip interruption are all included, as well as vehicle collision or damage. We hope you'll never have to cash those in, but for a free card, these perks help you save big on very necessary coverage.
Here's one more way to reward yourself: visit OneStopParking.com to book your airport parking space at the lowest possible rate. Plus, our handy rewards program will have you earning 100 points on every dollar you spend with us, which can be used to make your super-affordable parking stay even cheaper.