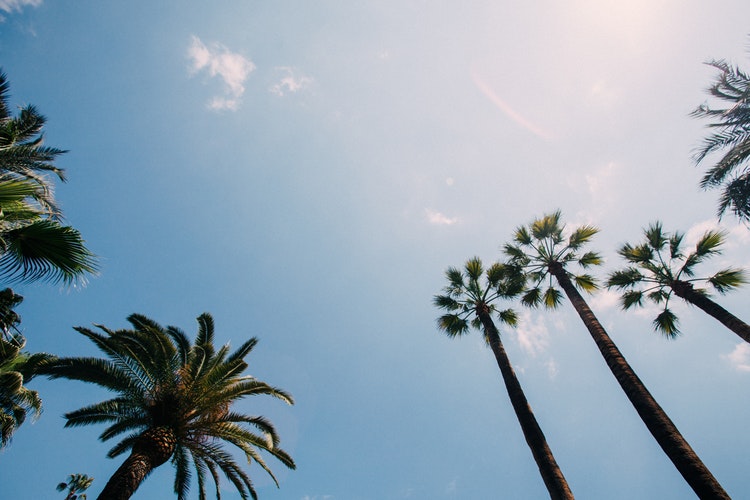 Located in Westchester, alongside LA's beach communities, Los Angeles International Airport (LAX) is the biggest in the state of California and one of the busiest in the world. Millions of passengers pass through it on their way to countless destinations around the world. With 737 daily nonstop flights to 100 domestic cities, and 1386 weekly nonstop flights to 88 cities in 44 countries, it's hard to avoid LAX for long if you travel even semi-regularly. 
Airport Transportation
If you need to park your car before take-off, you can find and book the best deals on spots with OneStopParking. Passengers should arrive at LAX two hours before a domestic flight departure and three hours before an international flight departure. LAX is situated just 15 miles from the city of Los Angeles and it's easy to get there thanks to a number of rail and road connections. The many transportation options available at the airport include airport buses, local buses, light rail, taxis, ride share services, and rental cars. A free shuttle bus connects LAX with the Green Line light rail and moves passengers back and forth between terminals. If you find yourself needing to spend the night, there are many hotels located just a mile or less from LAX.
The Terminals
There is a wide selection of shops and services available within the airport's 9 terminals, which are spread out in a sort of U-shape. It's worth noting that some terminals are nicer to spend time in than others, but wifi is available throughout. Although they all have different hours of operation, most of the terminals shut down by 1 am and open up again around 4 am. Most inter-terminal connections require passengers to exit security, and then clear security again after walking or using a shuttle bus to get to the next terminal, although a few terminals do offer airside connections, which means connecting passengers can skip the hassle of having to re-clear security.
If you need to change money, ICE Currency Exchange kiosks can be found in the Upper/Departure Levels of all nine terminals, as well as in the Lower/Arrival Levels of Terminals 2, 5, 6, and Tom Bradley International Terminal. The kiosk hours of operation vary from terminal to terminal.
Food options
Incredibly, there are now 24-hour eateries, so it's best to come prepared with snacks or change for vending machines. The New York-inspired roadside burger stand also known as Shake Shack in Terminal 3 probably has the most extensive hours, offering ravenous travellers hearty breakfasts and burgers from 4 am to 12 am. Terminal 6 also offers a quality option: Osteria by Fabio Viviani. Expect Italian classics with an LA twist—pizzas, paninis, pasta, wine, and cocktails.
Wherever you happen to be heading, be sure to take a moment to experience the grandeur of LAX before you depart. Happy travels!