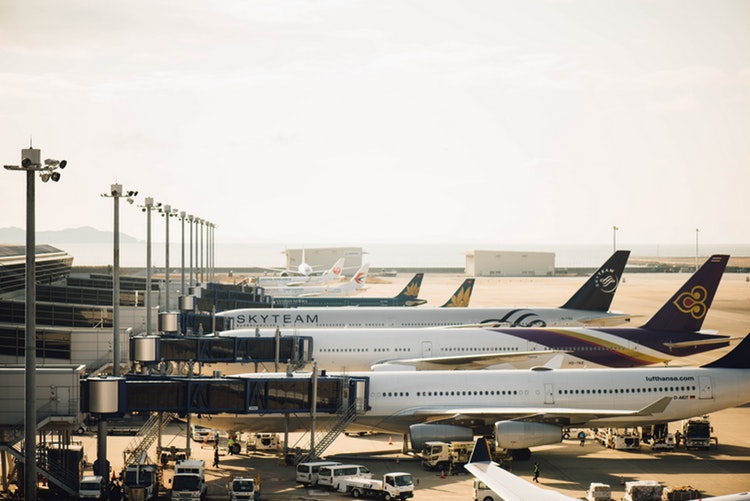 There's no denying that apps have made every stage of the travelling process easier in endless ways. Whether it's last-minute packing, booking the best hotels at the best value, or staying safe while abroad, here are 10 of the best travel apps for frequent flyers, regardless of your destination.
1. Kayak 
Best known for its flight search engine, Kayak's free app also offers numerous trip monitoring features. It scans your email inbox to import flight, hotel, and other travel reservations to build itineraries for you. You can also share your trip info with others, and your plans conveniently show up in your calendar app.
2. Google Maps
Google Maps remains next-level, offering some of the most comprehensive location data from around the world. When in a new country it can be particularly helpful to have this incredible go-to navigator at the ready, whether you're exploring on foot, or taking connecting trains.
3. Google Translate
The capabilities of Google Translate still extend beyond those of most language dictionaries. With support for 103 languages and real-time bi-directional translation, you can actually use it to talk to someone standing next to you. It even lets you point your phone's camera at printed text, to be translated on the spot!
4. Whatsapp
Long gone are the days of paying for international texts or calls. This versatile app lets you send text, photos, and even have phone calls for free anywhere in the world. Just make sure you have wifi to avoid data charges.
5. Skype
The ability to video-chat loved ones does not get old. When you're on the road and need a friendly face, you can always rely on Skype. It's free for all as long as both parties have the app.
6. TimeOut
TimeOut is incredible for finding the best cafes, restaurants, bars, or anything else—in almost any city in the world. Browsing their top ten lists and other resources multiplies your chances of discovering that killer cup of coffee or unique local hangout you might not have found.
7. PackPoint
PackPoint helps you assess and organize the items you need to pack based on length of travel, the weather at, as well as any activities you have planned for your trip. Who needs pen-and-paper checklists anymore?
8. Lounge Buddy
Lounge Buddy directs you to airline lounges you have free access to, based on the credit cards you use, your airline status, and your itinerary. It provides hours, amenities, and reviews for each lounge too. You can typically buy per-visit passes for lounges you don't have access to through the app as well.
9. Skyscanner
All you need to do is enter your dates, choose a location, and Skyscanner provides a list of price-sorted results with the option to filter by direct routes or layover times too. It also offers alternative date options which may cost you less, if your schedule is flexible.
10. TripIt Pro
On top of the usual notifications about reservations, flight changes, and gates, TripIt alerts you if an airline owes you a balance for a delay or cancellation, and gives up-to-the-minute updates on security waiting times. Also: interactive airport maps. If you truly are a frequent flyer, this one may be well worth it at $39 a year.