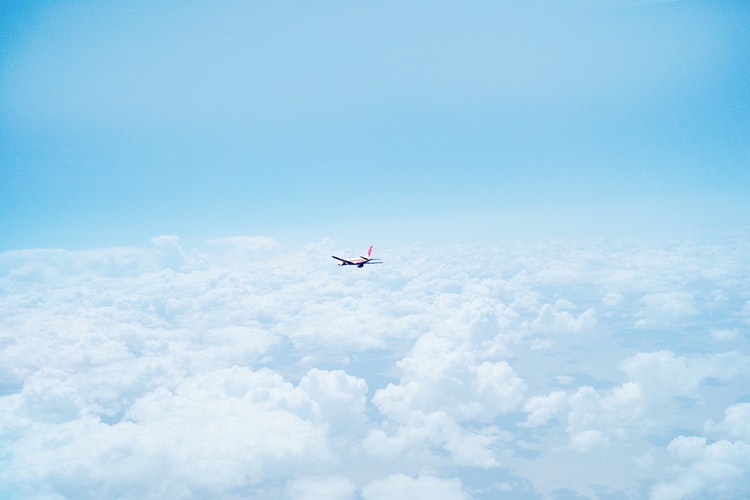 Traveling is invaluable in so many ways, and yet as anyone who's travelled knows, the costs can quickly add up, making cheap airline tickets highly sought after. But unless you know where to look, finding cheap flights can be difficult. On a single flight, there are often more than a dozen pricing categories. So—when is the best time to buy an airline ticket, and how on earth can you figure it out?
In its 2018 Annual Airfare Study, CheapAir analyzed over 917 million airfares in more than 8000 markets, also covering more than 1,000,000 international trips and 3000 international markets.
Best time to buy an airline ticket
In 2017, for flights within the continental US, 70 days in advance is the best time, on average, to purchase a ticket. When booking flights between the US and Canada, the best time to book, on average, is 66 days in advance, and the prime booking window is anywhere from 3 weeks to 5 months prior to your travel dates. Other prime days-in-advance averages include Mexico at 70, the Caribbean at 207, South America at 110, the South Pacific at 197, Asia at 120, Europe at 160, and Africa/Middle East at 199. No matter where you're going, the lesson here is that last-minute, spontaneous buying tends to be harder on the wallet. The lucky few, of course, may find a surprising, last minute cheap fare—especially if they're flexible on destination, connections and flight time.
While it's important to keep in mind that these are just estimates, and things can change wildly from year to year and indeed hour to hour, there are a few seasonal patterns worth taking into account as well.
Spring
Spring seems to require the most advanced tactics—90 days on average. While it's true there are no major holidays during this time that might cause prices to rise significantly; spring break can boost prices somewhat in March and April.
Summer
Summer requires the least amount of forethought. A ticket bought approximately 47 days in advance should get you the best deals. The lowest fares can be found in August and September.
Fall
With the exception of Thanksgiving, you can find great bargains for fall travel. Sixty-nine days in advance on average is a great time to try for the cheapest fares.
Winter
While it's true that winter flights, particularly around Christmas and New Year's can be among the most expensive times, you can still get good deals on non-holiday winter travel if you buy about 62 days in advance.
Heed this advice and you could save somewhere in the range of $80-$250 dollars on your flight, depending on the season.
Bonus tips
Tuesday and Wednesday are the cheapest days to fly.

The best deals on pre-flight parking spots can be found at

OneStopParking

.
Have a wonderful trip!