Looking for a faster way to get through TSA security? Here are a few TSA security tips that will help you breeze through security and get on your flight in no time!
1. Packing Problems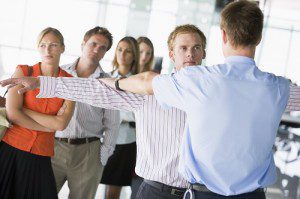 Believe it or not, you can cut down some serious time with just the way you pack your bags. If you had to fight your suitcase shut or it feels like seams are going to start popping, that is a good indicator that you may have packed too much. If your suitcase is too full, it could hold up the line. You don't want to waste time trying to shove everything back in if the security agent need you to remove some items for your luggage.
An organized bag will also help cut down time at the scanner. With electronics, make sure to wrap up cords and secure them with twist ties or clips. Keeping them organized and separated will help you get through the line quicker.
During the holidays, it is common to fly with gifts. While you may want the recipient to get excited about their gift the minute you arrive, it's best to wait until you get to your destination to wrap your presents. Under the rules for airport security, wrapped gifts may have to be opened for an additional security check.
2. Dress The Part
Though there isn't a dress code for air travel, thinking ahead can speed up the time you spend in the security line. The key here is to dress in clothes or shoes that are easy to remove. If you can avoid wearing jewelry or outfits that require a belt, you shouldn't need additional screening.
Since you have to take your shoes off anyway as part of the airport TSA rules, make it easier on yourself by wearing shoes that are easy to slip on and off. This can save you from having to stop and sit down to put them back on. Style is great, but so is a quick security check!
3. Keep Your Eyes On the Agent
No matter how badly you want to jump into the smallest line, watch the security agent first. The shortest line is not always the fastest. Watch each agent and see how quickly they are moving people through their line. Taking just a few minutes before jumping in a line can save you a lot of time.
4. What To Do With Your Wait Time
The time you spend standing in line is a great opportunity to prepare for the security check. Getting things ready ahead of time will make your wait go by faster and help with a smooth check.
Here are a few wait-time tips
Remove jewelry, belts, jackets and other loose items that will set off the AIT machines.
Take off your shoes.
Prepare your documents so they are ready when needed. Put everything in your carry-on except your identification and boarding pass.
Collapse any strollers.
5. Use the TSA App
Another great way to keep on top of things is to download TSA's free mobile app. This app has many great features like a 24/7 air travel guide as well as information on airport delays, security wait times and weather. They also have a "Can I Bring?" section on their app where you can type in any item to see whether or not it is allowed.
There are also other apps out there that will help you find out wait times and departure information. Having one of these is a great idea to keep you informed and on top of any issues that might slow you down.
Looking for other ways to make your trip go off without a hitch? Plan ahead for parking options, arrive early and become familiar with your airline. No more need to stress—fly with ease!