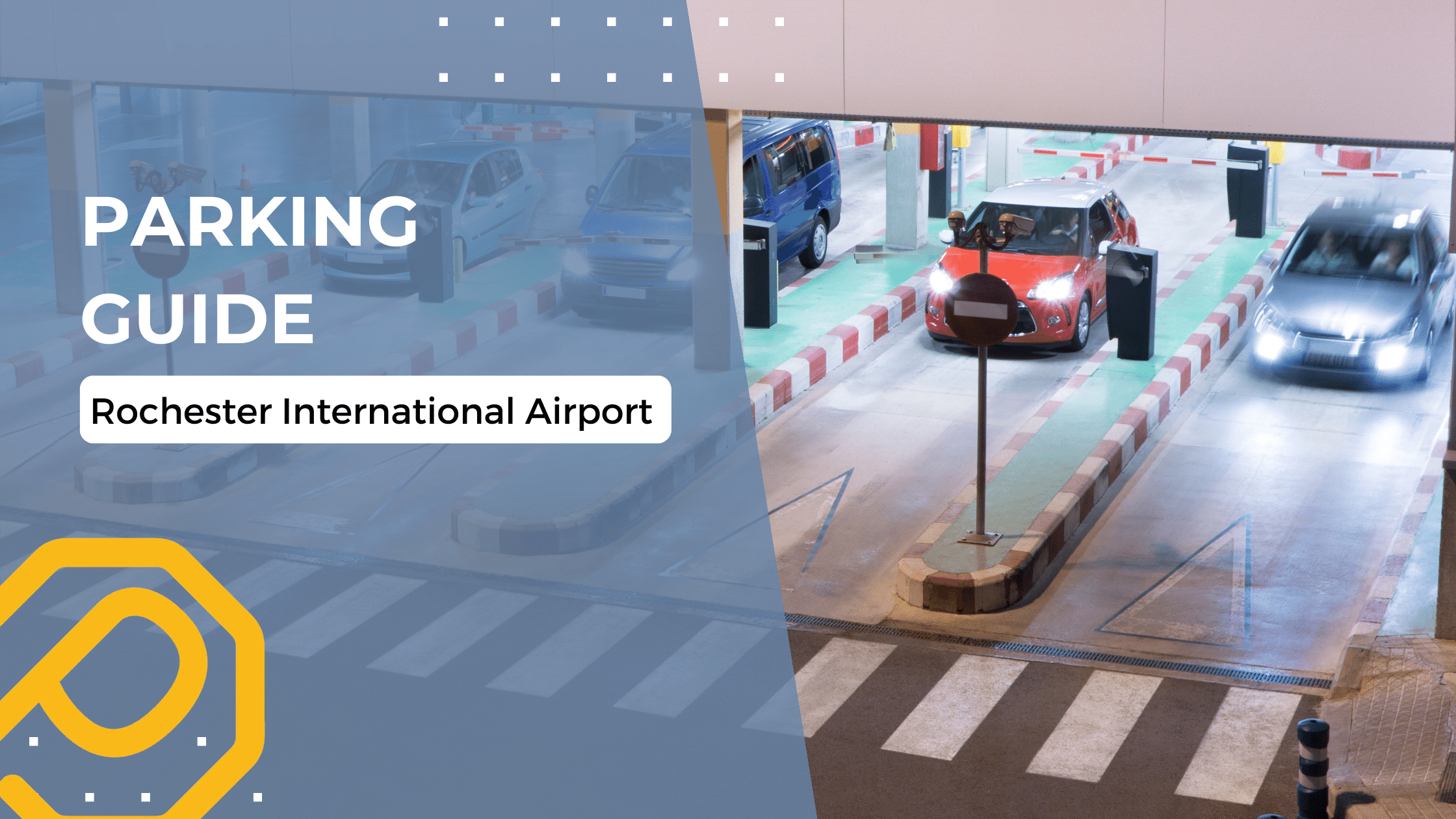 Traveling via the Greater Rochester International Airport, commonly known as ROC, can be a seamless experience if you plan ahead, and one crucial aspect of that preparation is finding convenient and affordable parking. In this comprehensive guide, we will explore all your options for parking at Rochester Airport, including details on the airport's own facilities, as well as off-site parking options offered by OneStopParking.com. Whether you're seeking budget-friendly parking or valet services, we've got you covered. Let's dive in!
Rochester Airport Parking Facilities
When you're planning your trip through ROC airport, it's essential to consider the parking options available. Here's everything you need to know about the parking facilities at Greater Rochester International Airport:
On-Site Parking:
Short-Term Parking: If you're picking up or dropping off passengers, or you need a parking spot for a few hours, the ROC airport offers convenient short-term parking options. Located directly adjacent to the terminal, this lot provides a hassle-free experience.
Long-Term Parking: For those planning longer journeys, ROC airport has a dedicated long-term parking facility. It's a cost-effective choice for travelers, with shuttle services to transport you between the parking lot and the terminal. The extended stay parking area offers a secure and convenient place to leave your vehicle during your trip.
Cell Phone Lot: ROC airport provides a free cell phone waiting lot for those who are picking up arriving passengers. It's a great way to save money while avoiding airport traffic. You can wait here until your party has collected their luggage and is ready to be picked up.
Off-Site Rochester International Airport Parking
For those looking to explore off-site parking options at ROC airport, OneStopParking.com has you covered. Here's a dedicated section that delves into the services offered by OneStopParking.com:
Best Western Rochester Airport
The Best Western offers one of the cheapest and most convenient parking options at ROC. You can park for as little as $3.44 per day and the hotel is only 0.4 miles from the airport. They offer a 24/7 on-demand airport shuttle but you can also request shuttle service to Blue Cross Arena.
Motel 6 Rochester Airport
Motel 6 offers another cost-effective parking solution if you are heading to ROC. You can use their parking facilities for only $4.25 per day and they are located 2 miles from the airport. There are no extra charges for size vans, pick-up trucks and large SUV's and they offer round-the-clock shuttle services.
Why should I use off-site Rochester International Airport Parking?
Cost-Effective: One of the primary advantages of using OneStopParking.com is the significant savings you can enjoy compared to on-site airport parking. Travelers can often find discounts, special deals, and competitive rates when booking their parking space through this service.
Convenient Shuttle Services: OneStopParking's partners offer complimentary shuttle services that run regularly between their parking facilities and the ROC terminal. This means you won't have to worry about navigating the airport parking lots or facing long walks to the terminal. Their shuttle services are designed to get you to your flight without any hassle.
Reserve Your Spot: The convenience of online reservations makes planning your trip even more comfortable. OneStopParking.com allows you to reserve your parking spot in advance. This ensures that you have a guaranteed parking space waiting for you when you arrive at the off-site facility.
What Time Does Rochester Airport Open?
If you're planning a trip through ROC airport, it's important to know the airport's operating hours. The Greater Rochester International Airport typically opens at 4:00 AM and closes after the last flight of the day, which may vary depending on the flight schedule and any delays. However, it's always advisable to check with the airport or your airline for specific information regarding your travel time.
Additional Tips for Stress-Free Parking at ROC Airport
Now that you're equipped with knowledge about on-site and off-site parking options at ROC, here are some additional tips to ensure a stress-free parking experience:
Arrive Early: It's always wise to arrive at the airport well in advance of your flight. This allows for a smoother check-in, security screening, and boarding process. Give yourself extra time to park your car and navigate the terminal.
Check Real-Time Updates: Before you head to the airport, check for real-time updates on parking availability, security procedures, and any last-minute changes. The ROC airport website or app is a handy resource for this.
Consider Reservation: If you're opting for on-site parking, consider making a reservation for a guaranteed spot, especially during peak travel seasons. OneStopParking.com also offers reservations for their off-site parking services.
Know the Duration of Your Stay: Determine whether short-term or long-term parking suits your travel plans. Short-term parking is ideal for quick visits, while long-term parking is more economical for extended trips.
Utilize the Cell Phone Lot: If you're picking up passengers, make use of the free cell phone waiting lot to avoid circling the terminal while waiting for your party.
Whether you choose on-site parking or take advantage of the cost-effective and convenient off-site services provided by OneStopParking.com, planning ahead is key to a seamless travel experience.
Remember to arrive early, stay updated with real-time information, and choose the parking option that aligns with your travel duration and budget. By following these guidelines, you can embark on your journey with confidence, knowing your vehicle is in good hands.
Safe travels!