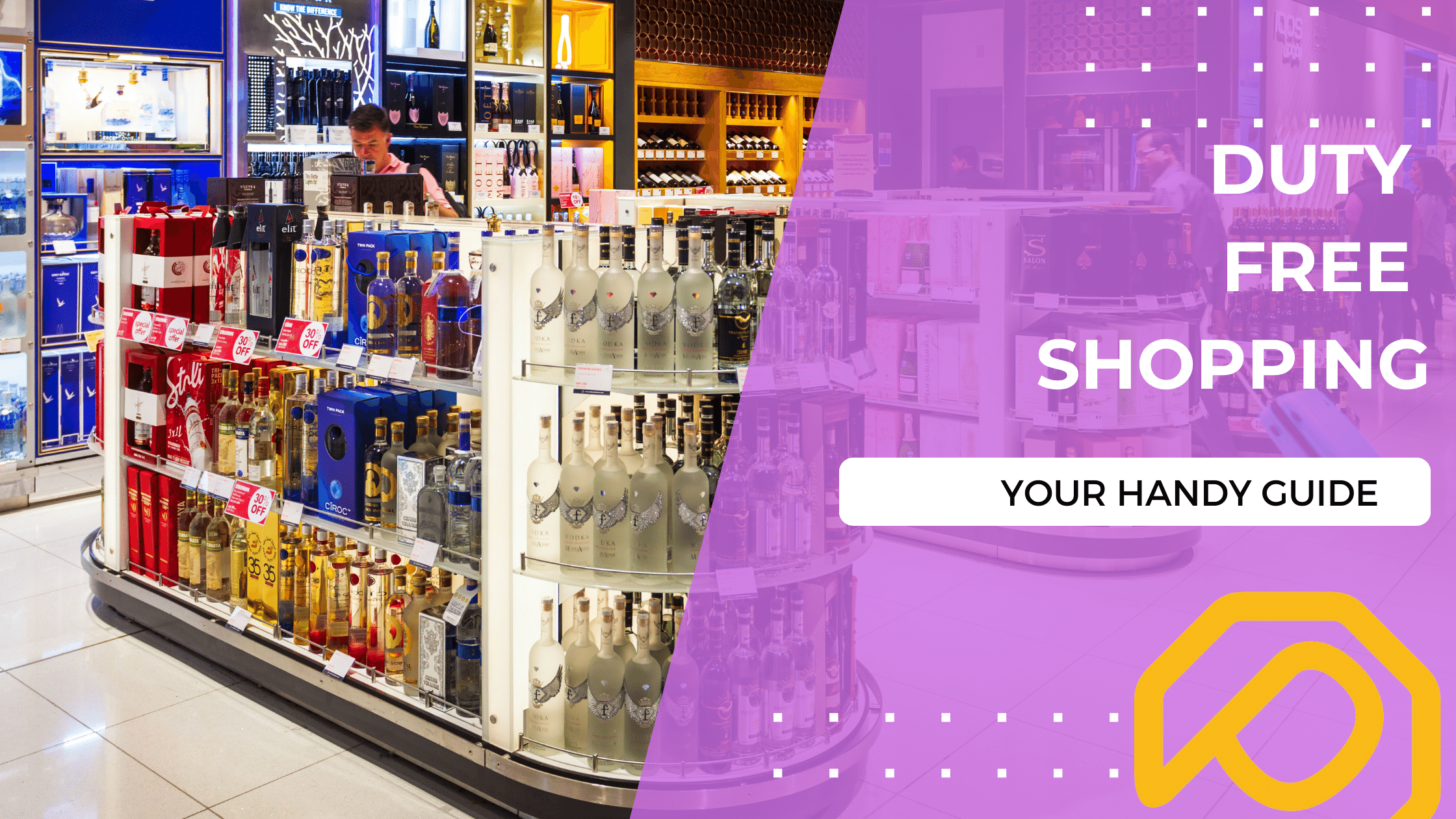 Airports have transformed into more than just transportation hubs in recent years. They have become thriving centers for shopping, dining, and entertainment. Travelers now look forward to exploring the retail opportunities offered at airports, and one aspect that particularly stands out is duty-free shopping. Let's take a journey through the world of airport shopping, uncovering the best duty free shopping in the USA.
The Allure of Duty-Free Shopping in the USA
Duty-free shopping has been an essential part of the travel experience for decades. The concept originated in the 1940s, allowing travelers to purchase goods exempt from import duties, taxes, and tariffs. As a result, passengers can enjoy substantial savings on products that are typically subject to hefty taxes. But beyond the financial advantages, there's an undeniable appeal to duty-free shopping that captures the attention of travelers worldwide.
One of the primary draws of duty-free shopping is the vast array of products available. From high-end fashion brands to fragrances, electronics, and luxury watches, you'll find an impressive selection. Here's a breakdown of some of the most sought-after duty-free categories:
Fragrances and Cosmetics
Duty-free shops boast a vast collection of perfumes, skincare, and cosmetics, often featuring exclusive items or limited-edition products. Travelers can explore new scents and cosmetics brands at more affordable prices.
Fashion and Accessories
Whether it's the latest designer handbag or a pair of sunglasses from a renowned brand, duty-free stores offer fashion-forward travelers a chance to grab stylish items without breaking the bank.
Electronics and Gadgets
Tech-savvy travelers can enjoy competitive prices on gadgets such as smartphones, tablets, headphones, and cameras, all of which are perfect for making the journey more enjoyable.
Alcohol and Tobacco
For those who appreciate a fine drink or cigar, duty-free shops often present an extensive selection of spirits, wines, and tobacco products at advantageous prices.
Luxury Watches and Jewelry
Duty-free boutiques frequently showcase high-end watches and exquisite jewelry pieces. These make for ideal keepsakes or lavish gifts.
Best airports for duty free shopping in the USA
Now that you have an idea of what you can find in the duty-free shopping arena, let's explore some of the best airports in the USA for duty-free deals and unique souvenirs.
John F. Kennedy International Airport, New York
John F. Kennedy International Airport in New York is one of the busiest and most diverse travel hubs in the world. The duty-free shopping experience at JFK Airport is impressive, offering travelers a wide range of duty-free items, from designer fashion to electronics. You can find exclusive perfumes and cosmetics, high-end fashion boutiques, and premium liquor stores.
Los Angeles International Airport, California
Los Angeles International Airport, commonly known as LAX, is another major gateway in the USA with a thriving duty-free shopping scene. LAX boasts a broad range of luxury brands and duty-free products. High-end fashion, fragrances, electronics, and unique souvenirs representing the diverse culture of Southern California can all be found here.
Chicago O'Hare International Airport, Illinois
Chicago O'Hare International Airport is a hub for both domestic and international travelers. It offers an array of duty-free shopping options, including fashion, cosmetics, electronics, and local gourmet products. Look for Chicago-themed souvenirs, such as local craft beers and artisanal foods, as well as items that reflect the city's rich cultural heritage.
Miami International Airport, Florida
Miami International Airport is known for its tropical flair and vibrant atmosphere. Duty-free shopping at MIA includes a range of luxury boutiques, electronics stores, and fashion outlets. Travelers can also find unique souvenirs representing Miami's diverse culture, such as Latin American crafts and local culinary specialties.
San Francisco International Airport, California
San Francisco International Airport combines the charm of the Bay Area with a thriving duty-free shopping experience. SFO offers a variety of designer boutiques, tech stores, and local artisans' products. Don't forget to explore the San Francisco-themed souvenirs, including artwork, chocolates, and unique Bay Area gifts.
Airport shopping has evolved into an essential part of the travel experience, offering an array of duty-free deals and unique souvenirs. From the bustling boutiques of JFK International Airport to the vibrant shopping scene at LAX, the USA's airports offer a diverse and enticing array of shopping opportunities.
Don't forget to explore local crafts, art, and culinary delights to find unique souvenirs that will forever remind you of your journeys. And with all the money you will be saving on parking by booking through OneStopParking, you will have some extra cash to spend at the shopping paradise beyond border control.
So, the next time you find yourself at an airport in the USA, make sure to allocate some time for shopping and exploration; you might just discover a hidden gem to cherish for years to come.