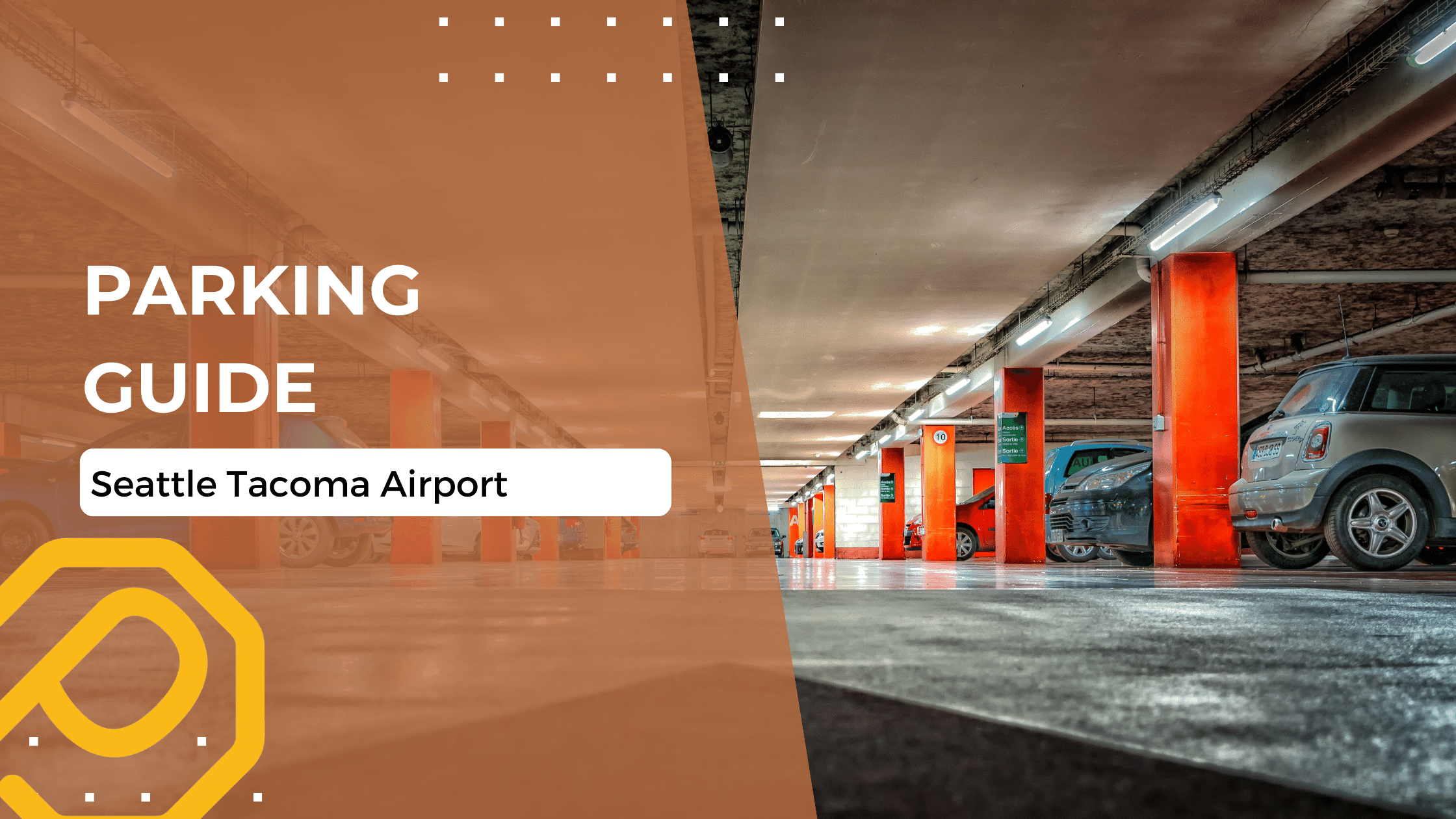 Seattle-Tacoma International Airport (SEA) offers a range of parking options to accommodate the diverse needs of travelers. But parking at one of the busiest airports in the USA isn't easy and you should get familiar with all your options before parking at the Emerald City's main airport.
Whether you prefer the convenience of on-site parking or the cost-effectiveness of off-site alternatives, this guide provides a detailed overview to help you make an informed decision.
Seattle Tacoma Airport Parking: On-Sit Options
General Parking Garage
The General Parking Garage at SEA is a popular choice for travelers seeking a balance between convenience and cost. Located directly across from the main terminal, this covered parking facility provides easy access to the airport via skybridges. The daily rate for this option is approximately $32, making it a reasonable choice for both short and extended stays.
Terminal Direct Parking
For those who prioritize proximity to the terminal and prefer covered parking, the Terminal Direct Parking option is available. Situated adjacent to the terminal on the fourth floor, this premium parking facility is priced at approximately $37 per day. Travelers opting for this convenience can enjoy a swift and hassle-free journey from their vehicle to the departure gates.
Hourly Parking
Ideal for short visits or passenger pick-ups, SEA's Hourly Parking is located on the fourth floor of the parking garage. With a rate of approximately $6 per hour and a maximum daily rate of $37, this option caters to those seeking a quick parking solution without incurring excessive costs. The central location allows for easy access to the terminal, making it a convenient choice for brief stays.
Economy Parking
Travelers on a budget can take advantage of SEA's Economy Parking, accessible via a free shuttle service. Priced at approximately $13 per day, this option provides a cost-effective solution for extended trips. While the shuttle adds a few extra minutes to your journey, the overall savings make it an attractive choice for those looking to minimize parking expenses.
Seattle Tacoma Airport Parking: Off-Site Parking
Off-site parking options offer an alternative for travelers seeking competitive rates and additional amenities.
Sea-Tac Crest Motor Inn
It's hard to beat the convenience of a pre-booked parking space only 1 mile from the airport. Sea-Tac Crest Motor Inn offers a free airport shuttle every 30 minutes and you can make use of their on-demand pickup service too! Their parking spaces cost as little as $6.99 per day and there is no extra charge for full-size vans, pick-up truck and large SUV's.
Parking Seatac Valet Parking
Another excellent option close to SEA Aiport is Seatac Valet Parking. The lot is only 1.5 miles from the airport and for only $20 per day, you can rest assured that you are getting great value for money. They offer a shuttle service every 15 minutes and pickup is on-demand, ensuring that you never wait long for transportation.
Star Parking Sea-Tac
Less than a mile from the airport is Star Parking, a 24/7 parking lot that comes highly recommended. You can expect a shuttle service every 10-15 minutes, offering unbeatable convenience at $39.95 per day.
When considering off-site parking, it's essential to weigh the advantages of potential cost savings against the inconvenience of relying on shuttle services. Some off-site facilities offer covered parking and security features, providing a balance between affordability and peace of mind.
Additional Tips
Book in Advance: To secure the best rates, consider booking your parking in advance. Many facilities offer online reservations, allowing you to plan ahead and avoid last-minute stress.
Shuttle Services: Off-site parking often includes free shuttle services to and from the airport. While this may extend your travel time, it can be a convenient and cost-effective option.
Online Coupons and Discounts: Explore online platforms for coupons or discounts on both on-site and off-site parking options. Many providers offer promotions that can significantly reduce your overall parking expenses.
Navigating parking options at Seattle-Tacoma International Airport involves balancing convenience, cost, and additional amenities. By considering your travel needs and budget, you can choose the parking solution that best suits your preferences. Whether opting for the proximity of on-site facilities or the cost savings of off-site alternatives, planning ahead ensures a smoother and more enjoyable travel experience.
Safe travels!
*These prices were correct as of 17 November 2023 and are subject to change.