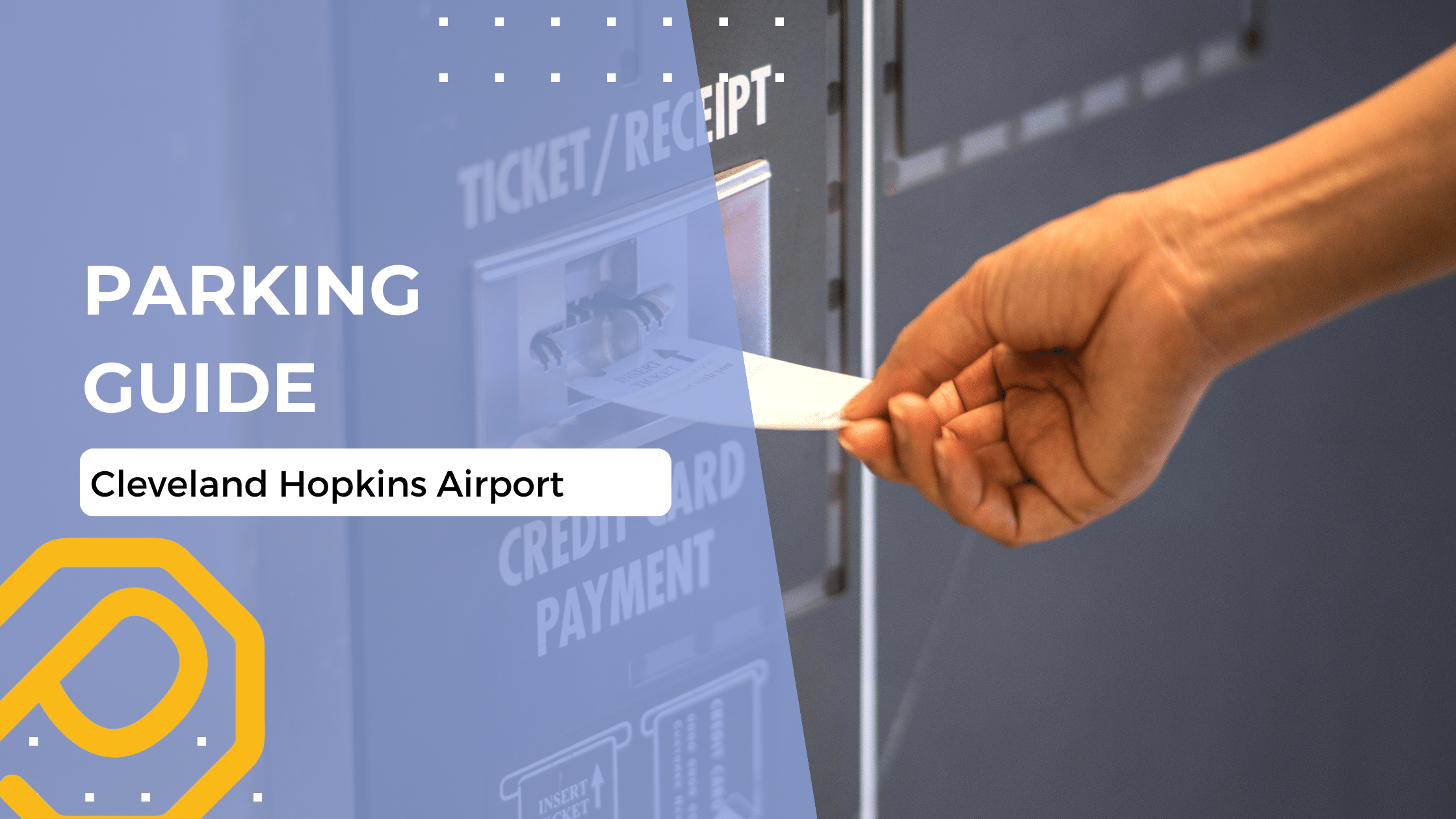 Cleveland Hopkins International Airport (CLE) is the primary gateway to one of the most vibrant cities in the Midwest, Cleveland, Ohio. Whether you're jetting off on a business trip or embarking on a vacation, understanding the airport's layout, parking options, and some handy tips can significantly enhance your travel experience.
In this comprehensive guide, we'll explore everything you need to know about CLE, and we'll dive deep into off-site parking options to help you save time, money, and energy.
The Layout of Cleveland Hopkins International Airport (CLE)
Before delving into the parking options, let's get familiar with the layout of Cleveland Hopkins Airport. Understanding the airport's structure can help you make informed decisions about where to park, depending on your needs.
CLE consists of two passenger terminals: Terminal South (Concourses A, B, and C) and Terminal North (Concourses D and T). Terminal South handles most domestic flights, while Terminal North mainly serves international travelers.
When it comes to parking, CLE offers several on-site parking options, making it convenient for passengers. Here's a breakdown of the on-site parking facilities:
Cleveland Hopkins Airport Parking: On-Site
Smart Parking Garage (Orange Lot): Located adjacent to Terminal Garage, the Smart Parking Garage is a covered parking facility that offers both short-term and long-term parking options. It's ideal for travelers who want their vehicle protected from the elements.


Red Lot: The Red Lot is an excellent choice for those seeking an affordable parking option. It's a short walk from the terminal, making it a convenient choice for both short-term and long-term travelers.


Blue Lot: The Blue Lot provides long-term parking options and is a little further from the terminals. However, it offers a free shuttle service that makes getting to and from the terminals a breeze.


Orange Lot: This is an economy parking option located to the west of the airport. The Orange Lot is the most budget-friendly option, and it's serviced by a free shuttle that operates 24/7.


Curbside Valet: For those seeking a more luxurious and convenient experience, CLE offers curbside valet parking at both terminals. Simply drop off your vehicle, and it will be parked for you. When you return, your car is brought to the curb.
Now, let's dive into a more detailed look at off-site parking options for travelers looking to save both time and money.
Off-Site Parking: The Cost-Effective Alternative
While the on-site parking at Cleveland Hopkins Airport offers convenience, it can sometimes be more expensive than off-site parking options. Off-site parking facilities are a practical choice for travelers who want to save some cash without compromising on convenience and safety. Here are some reasons why off-site parking might be the perfect choice for your next trip:
1. Cost Savings
Off-site parking typically offers more competitive rates than the airport's on-site options. Plus, you might find various discounts, deals, or loyalty programs that can make parking even more budget-friendly.
2. Convenience
Many off-site parking facilities provide shuttle services that are reliable and frequent. You can count on them to get you to the airport terminal on time, allowing you to relax and enjoy your journey without worrying about parking logistics.
3. Accessibility
Off-site parking locations are often situated nearby and easily accessible from the airport. The short distance ensures you won't waste precious time navigating vast parking garages or outdoor lots.
5. Options Galore
You'll often find a range of options to choose from when it comes to off-site parking. Whether you need short-term or long-term parking, uncovered or covered parking, or even valet services, off-site providers usually offer a variety of choices to suit your preferences.
Cleveland Hopkins Airport Parking: Off-Site
These are the off-site parking providers at CLE that you can book through OneStopParking:
Wyndham Garden
For as little as $3.99 you can park at the Wyndham Garden, conveniently located less than 3 miles from the airport. They offer a shuttle service every 20 minutes between the hours of 7 AM and 11 PM and booking an e-hailing service outside of these hours is simple and cost-effective.
Airport Express Parking (CLE)
This effortless parking facility is only 0.2 miles from the airport and offers 24/7 shuttle pickup from CLE. Their drop-off service opens at 4 AM, a full 15 minutes before TSA opens. Parking only costs $9.99 per day and there is no surcharge for oversized vehicles or RVs.
2 Birds Shuttle and Detail
Park only 2 miles from CLE and make use of the reliable shuttle service from 2 Birds Shuttle and Detail. You can hitch a ride every 30 minutes between 4 AM and 1 AM and the lot is secure with fencing, security personnel, and cameras. At only $9.50 per day, this is a steal!
CLE Park
CLE Park is a trusted facility located only 1.4 miles from the airport. You can park for $9.50 per day and make use of their on-demand pick-up service 24/7. You can also check in as early as 4 AM and enjoy hassle-free drop-off at the airport.
Maximizing Your Off-Site Parking Experience
To get the most out of your off-site parking experience at CLE, follow these tips:
Book in Advance: Reserve your off-site parking spot ahead of time. This ensures you have a guaranteed space, and you might benefit from special offers or discounts.


Arrive Early: Arrive at the off-site parking facility with plenty of time before your flight. Remember that the shuttle service may take a little extra time to get you to the terminal.


Consider Valet Service: If you value convenience and speed, valet parking might be a great option. You can drop off your car, and it will be ready for you when you return.


Keep Your Reservation Details: Ensure you have your reservation details and contact information for the off-site parking provider handy. This can be useful in case of any changes to your travel plans.
Cleveland Hopkins International Airport offers a range of parking options to suit every traveler's needs. While on-site parking provides convenience, off-site parking facilities can offer cost savings without sacrificing service quality.
By carefully choosing the right off-site parking provider and following some simple tips, you can enjoy a stress-free and budget-friendly travel experience at CLE. Whether you opt for on-site or off-site parking, your journey through Cleveland Hopkins Airport is sure to be a smooth one.
Safe travels!