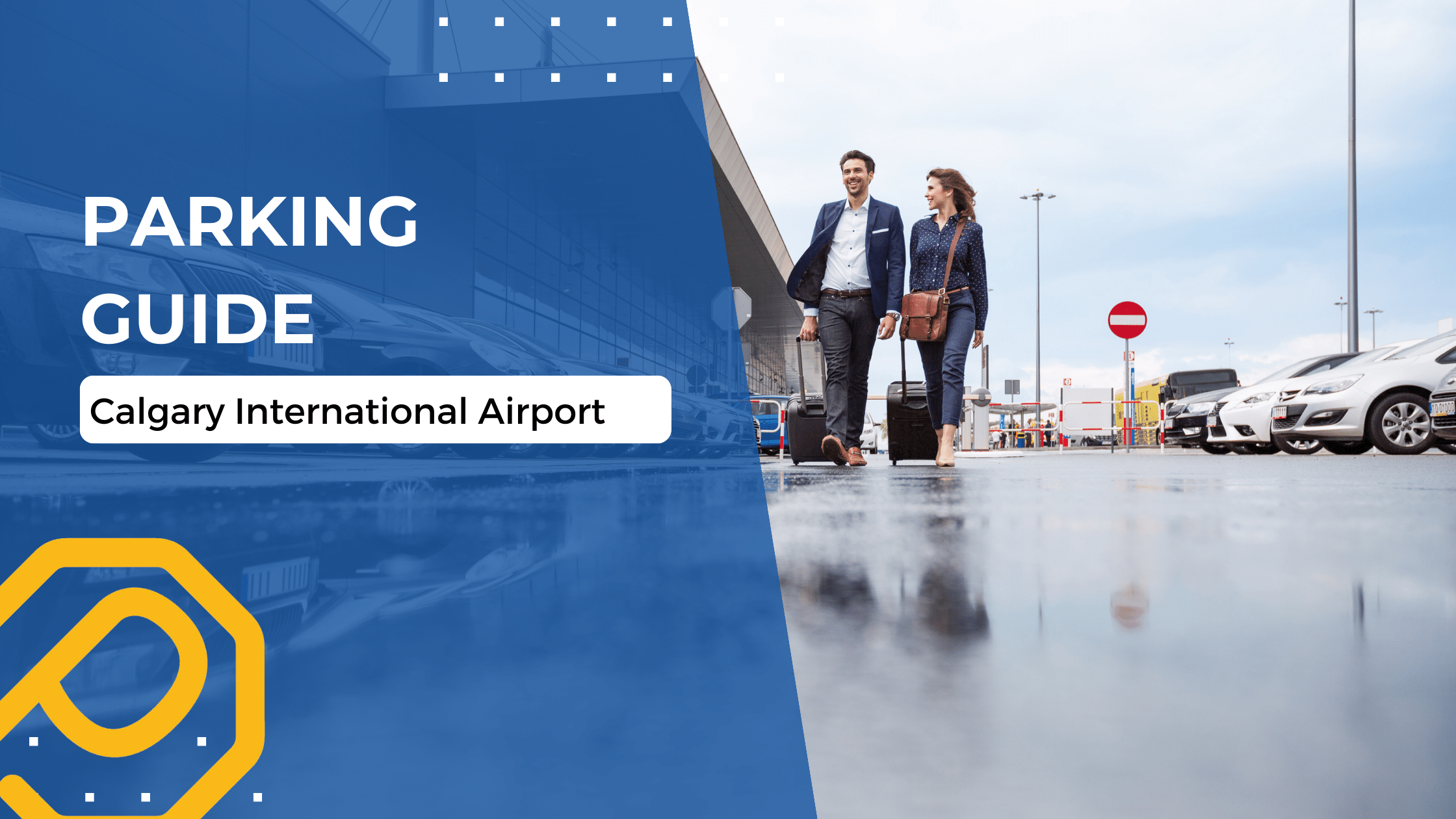 Calgary International Airport (YYC) is one of Canada's busiest airports, serving millions of travelers every year. For those traveling by air, one of the primary concerns is finding a convenient and cost-effective parking solution and Calgary Airport parking is just as tedious as you might expect from a major international airport.
Whether you're a frequent flyer or an occasional traveler, understanding the various parking options at Calgary Airport can make your journey more seamless. Let's explore the parking choices available, including their average pricing, and offer some insights into off-site parking options.
Calgary Airport Parking: On-Site Options
Calgary Airport offers several on-airport parking options to accommodate travelers' needs. Each option comes with its own set of amenities and price points. Let's delve into the most common choices:
Parkade Parking: If you're looking for convenience and shelter from the elements, the Parkade parking garages are your go-to option. Located directly across from the terminal, they provide easy access to both domestic and international terminals. Prices typically start at CAN$6 per half-hour, with a daily maximum around CAN$40. Parkade parking is an excellent choice for travelers looking for proximity and a hassle-free experience.
Economy Parking Lot: For a more budget-friendly option, the Economy Parking Lot is a great choice. It's located a bit farther from the terminals, but a shuttle service is available to take you to and from the lot. Prices are significantly more affordable, with an average of CAN$10 per day. This is a suitable option for travelers on a tighter budget or those planning longer trips.
Express Parking: Located adjacent to the terminal, the Express Parking lot offers an even more convenient experience than the Parkade. Prices are higher, with rates starting at CAN$7 per half-hour and a daily maximum of around CAN$48. Express Parking is perfect for travelers who want to minimize the time spent walking to the terminal.
Cell Phone Lot: If you're picking up arriving passengers or waiting for a loved one's flight to land, YYC offers a free Cell Phone Lot where you can park for up to 2 hours while staying close to the terminals. This is a cost-effective and convenient option for short visits.
Calgary Airport Parking: Off-Site Parking Options
While the on-airport parking facilities are convenient, off-site parking can often provide more cost-effective alternatives. OneStopParking is one of the leading off-site parking management systems and with just a few clicks you can be assured that your space is ready and waiting for you, at a fraction of the cost of regular airport parking!
Hilton Garden Inn
The Hilton Garden Inn at Calgary Airport provides cost-effective and convenient off-site parking for those flying out of Calgary. The ease of pre-booking your spot is an unmatched luxury and you can enjoy rates as low as CAN$8.99 per day.
The hotel and parking facility is only a 15-minute drive from downtown Calgary and 8 km from the airport. They offer a 24/7 shuttle service to get you to the airport safely and conveniently.
Tips for Finding the Best Parking Deal
Whether you choose on-airport or off-site parking, there are several tips and strategies to help you secure the best deal:
Book in Advance: Many parking facilities, including those at Calgary Airport, offer discounts for booking your spot in advance. Take advantage of these savings by reserving your spot online.
Consider Long-Term Parking: If you're traveling for an extended period, it's wise to explore long-term parking options, as they are typically more cost-effective than daily rates.
Frequent Traveler Programs: If you're a frequent flyer, consider joining loyalty programs or clubs associated with parking services. This can lead to exclusive discounts and perks.
Use Price Comparison Websites: Various websites and apps can help you compare parking prices at different lots, both on-airport and off-site. This can assist you in finding the most cost-effective solution.
Arrive Early: Parking lots, especially the on-airport ones, can fill up quickly during peak travel times. To secure a spot and possibly save money, arrive well in advance of your flight.
Whether you're flying for business or leisure, efficient parking is an essential aspect of your journey. By following these tips and considering your parking needs carefully, you can ensure a smooth and cost-effective experience at Calgary Airport, leaving you more time and money to enjoy your travels.