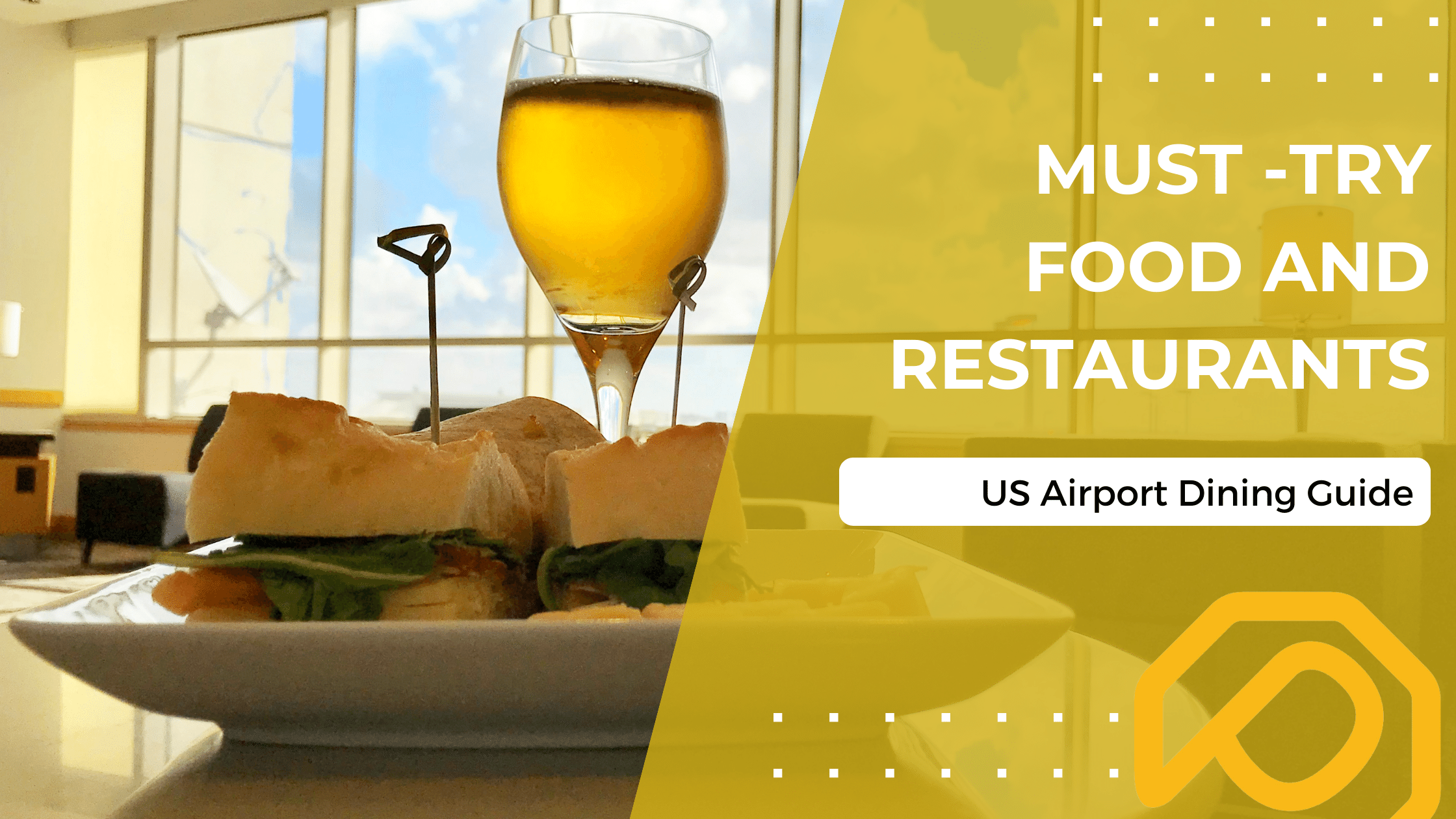 Air travel can be an exhausting experience, but one thing that can turn your journey into a culinary adventure is the food you find at U.S. airports. Gone are the days of uninspiring fast food joints and overpriced snacks. Today, airports across the country are stepping up their culinary game, offering a wide range of delicious dishes that reflect the local flavors and cultures of their respective regions. In this article, we'll take you on a journey through some of the must-try local food and restaurants at U.S. airports, so you can savor the essence of your destination even before you arrive.
Seattle-Tacoma International Airport (SEA)
If you're passing through Seattle, you're in for a treat. The Seattle-Tacoma International Airport, known as Sea-Tac, is renowned for its diverse dining options. Head over to Anthony's Restaurant for some fresh seafood, or indulge in a bowl of clam chowder at Ivar's Seafood Bar, a Pacific Northwest favorite. Don't forget to try Beecher's Handmade Cheese for a cheesy, creamy delight, and wash it down with a cup of freshly brewed coffee from Starbucks, the city's pride and joy.
New Orleans Louis Armstrong International Airport (MSY)
New Orleans is famous for its culinary delights, and you don't have to leave the airport to get a taste of its vibrant food culture. At MSY, you can feast on delicious Creole and Cajun cuisine. The MoPho restaurant offers mouthwatering Vietnamese and New Orleans fusion dishes, and Copeland's Cheesecake Bistro will satisfy your sweet tooth with its delectable cheesecakes. And of course, don't miss out on the opportunity to try some gumbo and jambalaya, some of the more unexpected must-try food and restaurants at U.S. airports!
San Francisco International Airport (SFO)
San Francisco is a hub of culinary innovation, and its airport reflects the city's reputation for food excellence. When at SFO, make sure to stop by Napa Farms Market, where you can savor artisanal, locally-sourced foods. For a touch of the city's Asian influence, enjoy a bowl of ramen from Osho or some sushi from Tomokazu. And if you're in the mood for a classic American burger, don't miss out on the famous burger joint, Gott's Roadside.
Austin-Bergstrom International Airport (AUS)
Austin is known for its thriving food scene, and the airport is no exception. At AUS, you can taste the city's legendary barbecue at The Salt Lick BBQ or enjoy some tacos from Maudie's Tex-Mex. Grab a craft beer from The Live Oak Brewing Company, and soak in the local atmosphere with live music performances that are a staple of Austin's culture.
Chicago O'Hare International Airport (ORD)
Chicago is synonymous with deep-dish pizza, and O'Hare International Airport doesn't disappoint. When you're here, make your way to Tortas Frontera by Rick Bayless for a scrumptious torta sandwich, and be sure to order a slice of deep-dish pizza from Windy City favorite, Pizano's. Wash it down with a local brew from the Berghoff Café for the complete Chicago experience.
Denver International Airport (DEN)
Denver is well-known for its craft beer culture, and DEN showcases this proud tradition. At the airport, you can visit the New Belgium Brewing Hub and taste a variety of their craft beers. For a more extensive dining experience, head over to Root Down, which focuses on farm-to-table dishes and has a diverse menu that caters to all dietary preferences.
Airport dining in the United States has evolved significantly over the years. Today, travelers have the opportunity to savor the local flavors and cultural diversity of their destinations even before stepping outside the terminal.
Whether you're a seafood enthusiast in Seattle, a barbecue lover in Austin, or a pizza connoisseur in Chicago, there are must-try food and restaurants at U.S. airports for every taste. So, the next time you find yourself with a layover or some extra time at the airport, consider exploring these culinary gems, and you might just discover a new favorite dish that'll become an essential part of your travel experience. Bon appétit!