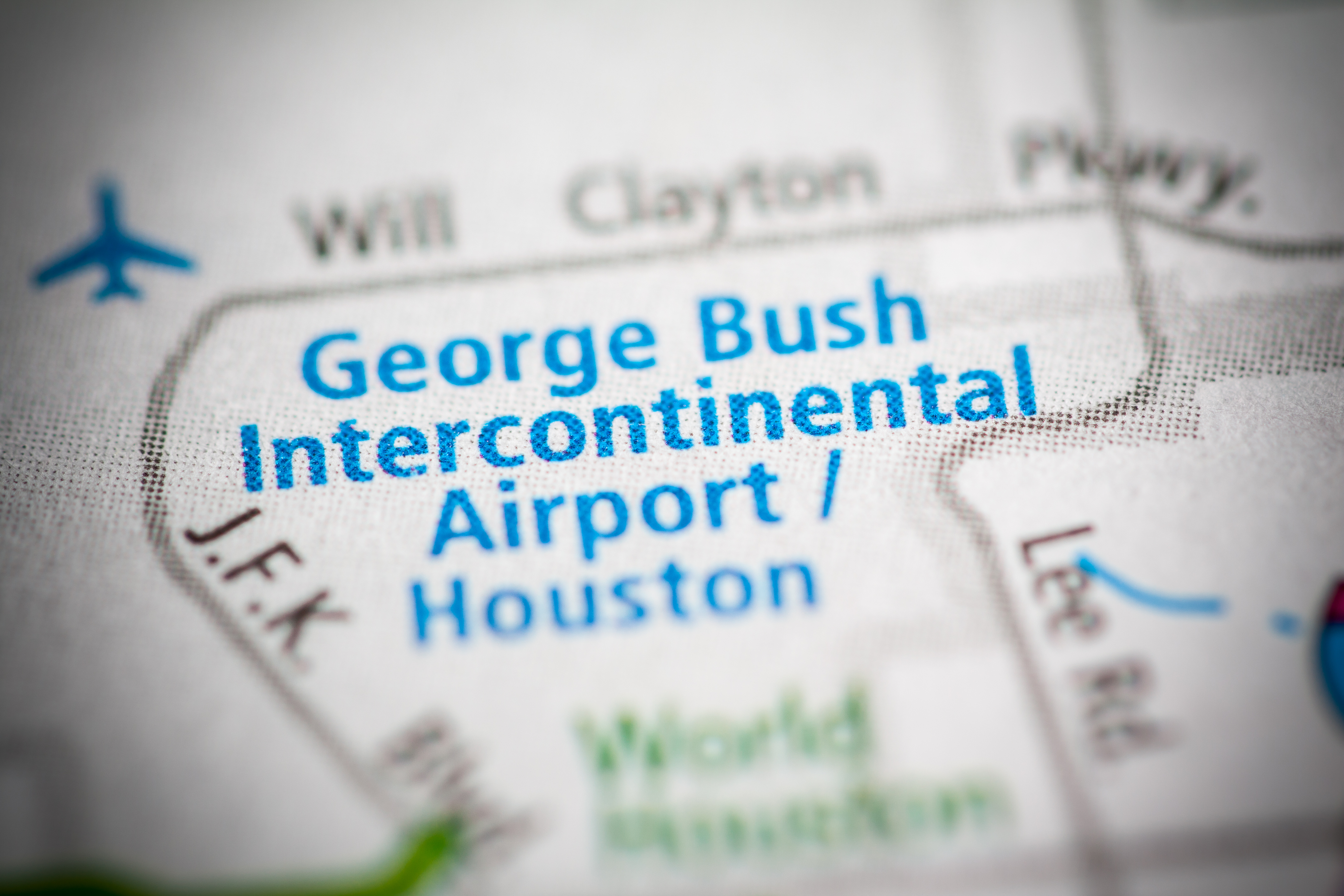 It's been a long year for Houstonians, and many are itching to get away as the cold weather rolls in. Between pandemic pressures and the disastrous blackouts that hit during the last big snowstorm, there's plenty that's motivating them to head for a more peaceful place to enjoy the winter season.
But is traveling from Houston this winter realistic? Below, we explain how it's actually quite safe to fly out of Houston right now, and we'll go over all the protocols and arrangements you'll need to make to pull it off. We'll also shine a spotlight on our top three recommended Houston airport nonstop destinations: Amsterdam, Bozeman and Honolulu.
Is it Safe to Fly From George Bush Intercontinental Airport?
Most of us who are considering traveling this winter are concerned about safety. We want to ensure that Houston airport is a safe place to be, and that risk of exposure to COVID-19 is as low as possible.
There are a number of ways that flying from Houston is reasonably safe. George Bush Intercontinental Airport (IAH) has implemented strict practices for managing COVID-19 spread and exposure. Known as the FlySafe Houston health initiative, the program requires all individuals to wear masks at all times on airport grounds. Also, as part of the initiative, the airport has installed touchless self-service kiosks for select airlines, implemented social distancing markers and safety shields, enforced crowd density management and introduced facial comparison tech at departure and arrival security screening points.
In addition to these mitigating measures, Houston airport has also improved hygiene throughout the facility by carrying out regular deep cleanings, installing numerous hand sanitizer stations and increasing the frequency of air filter replacements.
Together, all of these actions work to provide a high level of safety for travelers passing through the airport. The airlines are also carrying out strict anti-COVID measures, such as requiring face masks throughout flight durations and negative COVID-19 test results for international travelers seeking entry.
Your risk of COVID-19 exposure can be further mitigated by taking advantage of one of Houston's many nonstop flight options. You can pick from a variety of destinations that you reach by a single flight, allowing you to avoid multiple airport stops, flights and crowds. From South America to Australasia or numerous flights within the U.S., there are plenty of one-flight destination options that will be sure to brighten up your winter.
Go Euro for Your Winter Vacay
Want a taste of European sophistication this winter? Amsterdam is the perfect cosmopolitan destination. The capital of the Netherlands is a bustling city with a rich history and thriving cultural scene.
While most Amsterdam tourists come during spring to enjoy the world-renowned tulip season, you'll still find plenty to see during winter. Walk the picturesque canals, gaze upon masterpieces at the Van Gogh Museum and escape the occasional drizzle in a cozy cafe. Operas and classical concerts are regularly on play at the Royal Concertgebouw—one of Europe's most-visited musical venues. Merely wandering through the city is a cultural delight, as you take in the historic architecture dating back to the middle ages.
If you're one of the more daring among us, you can stroll through the infamous red-light district, visit some of the cannabis shops or rave on at one of the city's many vibrant nightclubs. The city has a colorful nightlife, and it's especially welcoming for members of the LGBT community. There are massive dance parties hosted every month.
Many other cultural events also take place in the winter, making Amsterdam a great off-season destination. Sinterklaas is a beloved Dutch Christmas tradition that kicks off mid-November and continues until the official day of celebration, December 5. The first day is marked by the arrival of the Dutch Santa, Sinterklaas, and his many jolly helpers, the coal-smeared ZwartePieten ("Black Petes"). For 2021, the parade for Sinterklaas's arrival will be by boat, followed by an outdoor party that people of all ages can enjoy.
From early December to the third week of January, the city hosts its annual light festival. As soon as the sun sets, you'll be treated to a glowing landscape of light sculptures integrated throughout the city. Most are along the canal street of Herensgracht, making it a magical walking route.
COVID-19 Protocols for Amsterdam Travel
U.S. citizens traveling from Houston to Amsterdam need proof of vaccination before traveling. To return to Houston, you need proof of a negative COVID-19 result from a test performed within three days of your return flight. If you contracted COVID-19 during your trip, you must show proof of your recovery from a health official.
Check Out Bozeman for Change of Winter Scenery
Not keen on international travel right now? Bozeman, Montana is the perfect stateside getaway for those who don't want to go through the hassle of arranging COVID-19 tests.
This rugged destination offers plenty of northern charm, giving Texans the experience of snowy mountains and pristine, frost-tinged landscapes. Bozeman holds a special appeal for lovers of the outdoors, offering large stretches of beautiful public land on its outskirts. From ice climbing and skiing to ice fishing and hunting, there's no shortage of winter outdoor activities available in Bozeman's bounds.
There's also plenty to find in its urban center, which features a lively downtown where you can find iconic western art pieces and pass an evening in a rustic saloon. We also recommend visiting the Museum of the Rockies, where you can come face to face with the fossils of the dinosaurs that roamed Montana long ago.
COVID-19 Protocols for Bozeman Travel
There are no travel restrictions in place for Houstonians traveling to or from Bozeman. Just keep in mind that you will be required to follow masking and other mitigation protocols during your travels through the airports.
Travel to Honolulu for a Bit of the Tropics This Winter
Honolulu offers a taste of paradise without leaving American soil. Even in the winter, the weather is pleasantly warm, with average highs reaching over 80-degrees Fahrenheit throughout December, January and February.
This means you'll be comfortable enough to enjoy sunbathing on one of the area's many beaches, taking surfing lessons or swimming with sea turtles on a snorkel cruise. If you have the budget for more extravagant activities, you can catch a helicopter ride to tour the island from a bird's-eye view, or even hop aboard a submarine to tour the ocean floor.
There's an abundance of attractions on dry land as well. Honolulu sports a thriving cuisine scene comprising many famous eateries, and history buffs can visit the museums and memorials open to the public at the Pearl Harbor Military Base.
COVID-19 Protocols for Honolulu Travel
While Honolulu is another domestic travel option, some restrictions still apply. As of this writing, Hawaii is allowing entry for travelers who provide proof of vaccination or a negative COVID-19 test result within 72 hours of your flight to the state. Those who can't meet these requirements need to go through a 10-day self-quarantine upon arrival.
Arranging Easy Departure With One Stop Parking
There are plenty of amazing places you can safely reach from the Houston airport this winter via nonstop flights. But making the arrangements to get there can still be hard to manage on your own. That's why One Stop Parking is helping Houston travelers like you make it easy to book cheap parking near the Houston airport and find a shuttle that can speedily get you to your flight.
One Stop Parking is the superior choice over other modes of transportation. Uber and Lyft won't help you find parking for your vehicle, and Houston's public transportation doesn't have the coverage necessary to provide you with a dependable (and timely) ride.
Using One Stop Parking couldn't be simpler. Look up your trip dates and select Houston IAH from our list of airports served.
Cheap Parking When Flying out of Houston
Through One Stop Parking, you can arrange parking at the Hilton Garden Inn for less than $5 a day. You'll be just 2 miles from the airport and will have access to a reliable shuttle service that runs every 30 minutes between 4:30 a.m. and 10 p.m. On-demand pickup service during shuttle hours is also available. If you opt to use the shuttle service, you'll receive a number to call when you return from your winter trip. When you're ready to depart Houston airport, call the number to schedule your pickup.
Booking the Hilton Garden Inn for parking is the best deal in town for Houston airport parking. But One Stop Parking also offers other options with similarly great rates and convenience.
Ready to escape Houston for a winter retreat? We're here to help you make it happen. Check out Houston's airport parking options right here.