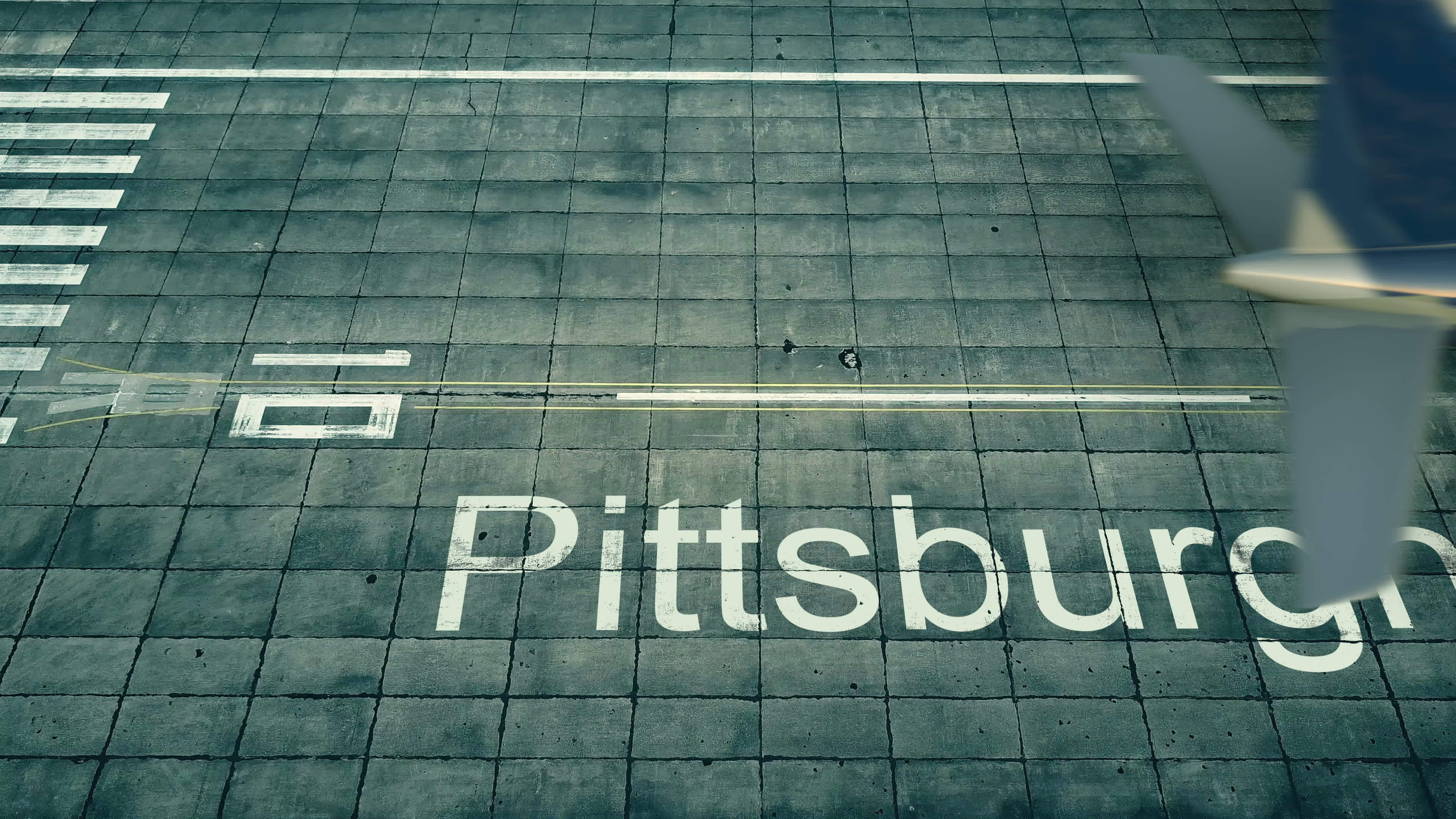 Are you looking to escape the dreary winter gray of the city? Do you crave sunny days and warm weather? Maybe a traditional European holiday with all the fixings is more your style. Wherever you're going, the first stop on your way out of town is the Pittsburgh airport. But where do you go from there? Whether you're into bright city lights, a Euro holiday or sand, sea and sunshine, you can reach some of the world's most magnificent destinations in no time with Pittsburgh airport nonstop flights.
As the days get shorter and the nights come earlier, the temperature outside dips lower. These changes can affect many Pittsburgh residents. The extreme change in weather and lack of sunlight can lead to seasonal affective disorder (SAD) for some. And SAD is more common for Pittsburgh residents than you may think. Sunlight is a significant source of vitamin D, which preserves mood and energy levels. Fewer hours of sunlight may contribute to low levels of this critical vitamin and lead to SAD. Symptoms of this disorder can begin in autumn and last into the spring. But a winter getaway could be just what you need to beat the winter blues.
Whether you want to stay in the U.S. or you're thinking of going abroad, we've got just the ticket. In the U.S., Las Vegas is a classic year-round destination that pulls out all the stops during the winter holidays for nonstop sparkle all season. And the Southwest's hottest party destination offers warmer weather and brightly colored lights for good vibes night and day.
If your cup of tea is finding a foreign climate to warm up in, you might want to check out London or Cancun. Cancun has all the sunshine you need to light up your life, with perfect sandy shores, warm, crystal clear seas and many cultural activities and locations to explore. And while London isn't exactly known for sunny days, its traditional holiday sparkle has been making spirits bright for centuries. 
Tropical Vacation in Cancun
Located on Mexico's Maya Riviera on the Yucatan Peninsula, Cancun is a short, inexpensive, nonstop flight from Pittsburgh International Airport. Once you arrive at Cancun Airport, it's about a 20-minute bus ride or Uber trip to your hotel or Airbnb. From your hotel, you can choose from a variety of activities or do nothing at all. Lay on perfect sandy beaches and soak up the sun's rays beneath swaying palms, explore ancient Mayan ruins, enjoy local cuisine, swim in crystal clear cenotes (sinkholes) or party until dawn at one of the city's popular discotecas (night clubs).
Mayan Ruins and Cenotes Tour
Choose from various reputable tour companies that combine walking tours of Mayan ruins like Chichen Itza with snorkeling and swimming in exotic cenotes. Most combination tours are full-day trips that include transportation, lunch and other fees. Prices range from approximately $28 U.S. for basic walking and swimming tours to about $130 for guided eco-adventure tours, including snorkeling, rappelling, kayaking and zip-lining in and over cenotes.
Dance the Night Away
Cancun offers over-the-top nightclubs with spectacular light shows, pumping sound systems and expansive dance floors. Coco Bongo is one of Cancun's most popular and wildest discos. This gigantic club showcases music from live bands and DJs, epic stage shows, dance floors strewn with bubbles, confetti and streamers, laser light shows, flying acrobats, giant screens and multi-level seating for spectators. Admission starts at around $66, drinks included.
Catamaran Sail
What better way to experience the Riviera Maya than on a catamaran cruise? Whether you're looking for a wild party cruise or a family-friendly snorkel adventure, Cancun catamaran tours offer something for everyone. Rates can start at about $45 for a half-day cruise with drinks and lunch and go up to about $850 for a private catamaran tour with an open bar for up to 25 people.
Cancun Safety Protocols
When heading to Cancun, foreign visitors don't need to test or show proof of vaccination for COVID-19. Masks are not required, and almost every attraction and business is open to the public at regular operating hours.
Euro Winter in London
Escape from Pittsburgh to a winter holiday in London, and you'll find classic European architecture, cultural dishes and traditional holiday decor and entertainment. If you're looking for the Christmas spirit, you'll find it in London's seasonal pageantry. Visit historical destinations decked out in colorful twinkle lights, attend musical concerts, find marvelous shopping opportunities and indulge in holiday feasts. London's storybook appeal will have you feeling like you just walked into a Charles Dickens novel. The winter holiday season lights up the night early everywhere and sticks around well into January.
Westminster Abbey
Founded by Benedictine monks in A.D, 960, Westminster Abbey is one of London's most beloved historical structures. Worship services take place every day, but the abbey really lights up during the winter holiday season. Enjoy traditional holiday decor, services, music and pageantry during the Advent and Christmas seasons. Admission is free.
Blenheim Palace
Wandering through Blenheim Palace's festive Nutcracker displays tucked throughout the palace and the illuminated trail through the park and gardens offers a truly magical experience for young and old alike. Tickets start at around £9 for regular season admission and go up to approximately £50 for full-entrance holiday tickets.
The Great Christmas Feast
Want something extraordinary and off the beaten path? London's secret Christmas experience 2021 may be sold out through the Christmas holiday, so check to see if you can still get tickets to this limited-time, one-of-a-kind London attraction through the middle of January. The Great Christmas Feast invites you into the home of Charles Dickens for a three-course feast and a theatrical "A Christmas Carol" experience. The ticket price range is £70-£130 until the extended dates sell out.
U.K. Safety Protocols
When visiting the U.K., foreign visitors don't need to test or show proof of vaccination for COVID-19. Masks are recommended but optional at most places.
Winter in Las Vegas
Las Vegas is a classic winter vacation destination for those seeking bright lights in the big city. Although you could say Las Vegas is lit up like Christmas all year long, the winter holidays take that sparkling decor even further. With magical theatrical productions, top-notch concerts by the world's best music artists, endless options for world-class dining and gambling galore, there's never a dull moment in Vegas, baby. Best of all, Las Vegas is just a short nonstop flight from Pittsburgh airport.

Ice Skating
The Cosmopolitan transforms its rooftop Boulevard Pool overlooking the Strip into a 4,200 square-foot ice skating rink each November. Even if you don't skate, you can still take in stunning views of the festive Strip and enjoy seasonal cocktails and s'mores by the fire amid "snow showers" every half hour. Admission is free, and skate rentals are available for approximately $30 for a full day.
The Park
The Park is a charming pedestrian mall between the New York-New York and Park MGM that features unique art pieces, water fountains, pop-up shops, eateries and more. During the winter holidays, the mall transforms with lights, carolers, music and a 60-foot tree decked out with 3,000 ornaments and 13,000 lights. You can also enjoy 16-foot "ornament tunnels" scattered throughout The Park and an ice skating rink.
Wynn's Winter Wonderland
Each winter, Wynn transforms its atrium into five miniature fantasy villages themed after Gulliver's Travels, with 58 Christmas trees covered with a quarter-million glittering ornaments and sparkling lights. The Wynn puts 200% into everything, including this winter wonderland. Admission is free for the public.
Las Vegas Safety Protocols
At the time of this writing, masks are required inside all buildings at all times for adults and children over age 2 in Las Vegas. Masks are not required outdoors. Proof of vaccination is not required for entry or accommodations. Check with your airline carrier for vaccine requirements prior to booking your flight, as policies may vary.
Pittsburgh Safety Protocols
All passengers, whether vaccinated or not, returning to Pittsburgh on any airline must show a negative test result within 72 hours of their return flight's arrival. Many hotels provide on-site testing for your convenience. Check with your hotel for available options. In addition to a negative test, airline passengers returning to the U.S. must complete and sign a separate Passenger Disclosure and Attestation form prior to arrival.
Fly Nonstop Out of Pittsburgh and Park for Cheap With One Stop Parking
Whatever winter destination you choose for your getaway from Pittsburg, One Stop Parking is your top choice for Pittsburgh airport parking. One Stop Parking offers convenient airport parking for under $6 a day in a well-lit, secure location at Globe Airport Parking, with a free shuttle every 15 minutes. This is the best deal you'll find for long-term parking near the Pittsburgh International Airport.
Visit OneStopParking.com to find the best airport parking at Pittsburgh airport.