Nashville Airport Parking Guide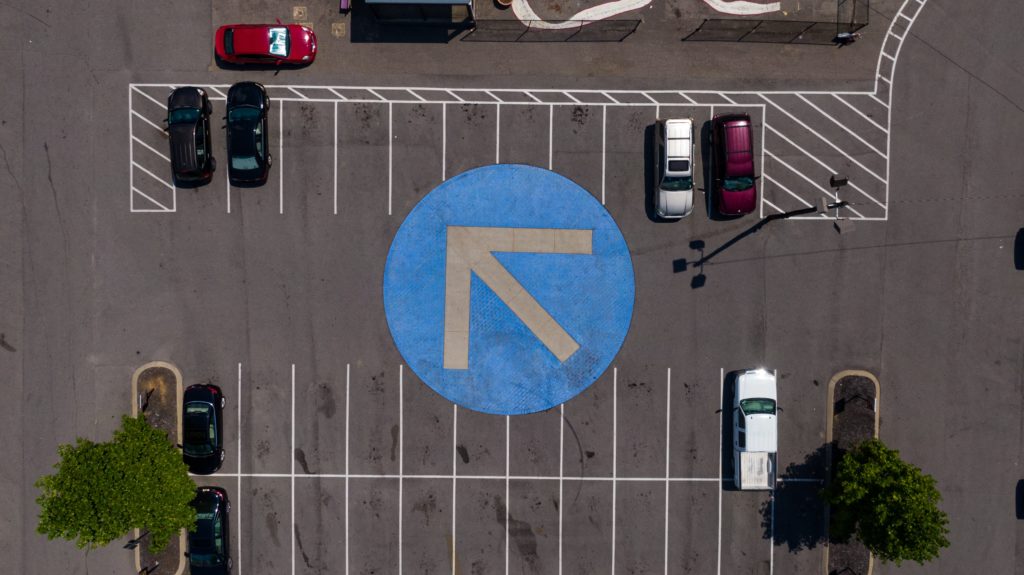 If you're planning a flight out of Nashville International Airport (BNA), you might be worried about the pre-flight logistics: How will you make it to the airport on time? Where will you store your car? How can you avoid spending too much money on parking and shuttles?
One Stop Parking is here to help. Our guide will walk you through everything you need to know about the different options available and which offer the best combination of value and dependability.
Why Fly From Nashville International Airport?
The Nashville airport is the closest airport to the city of Nashville. You would have to travel more than 100 miles to reach the next closest airports, which are in Huntsville and Chattanooga.
BNA offers many flights to key cities in the region, giving you the chance to avoid long drives or rides on buses or trains. By choosing to fly via BNA, you can dramatically cut down the amount of time you'd normally have to devote to trips. Just a few of the nearby cities served by BNA flights include Memphis, Charlotte, Muscle Shoals and Atlanta. If you need to travel further away, BNA offers nonstop flights to international destinations like London, Toronto, and Cancun.
BNA Parking Options
BNA offers at-airport parking, but it can be pretty steep in price. Getting a spot at one of the uncovered lots costs $15 per day. Only one of these lots is within walking distance to the terminal. The others are served by complimentary shuttles every 10 minutes.
Covered parking garage spots are options as well, but they have fewer openings available and cost $24 a day. They are a short walk from the airport terminal.
Long-Term Parking at BNA
BNA parking fees can stack up quite a bit if you need to store your car for longer periods of time. Long-term parking at BNA doesn't come at any discounted rate, so you'll pay the same large fees for every day your car is parked. For example, even if you park at the airport's cheapest lot ($15 a day), you can expect to pay $315 total for a three-week period.
BNA Valet Parking
It can be supremely convenient to have one of the airport's professional valet staff park your car and retrieve it upon your arrival. But this luxury has proportional pricing. BNA valet parking fees start at $33 per day. This means that for a week-long trip, you can easily spend over $260 on parking alone.
Other Parking Options Near Nashville Airport
Few are aware that better Nashville airport parking rates are actually found with third-party venues in nearby locations. While these may seem less convenient because they aren't on-site, they still offer easy airport access because they have their own shuttle service as well.
The shuttles drive you straight to the terminal entrance, sparing you the walk you'd otherwise have to make if you chose one of BNA's closest on-site lots. This perk can be especially valuable if you or one of your traveling companions has mobility issues.
Considering these factors, selecting an off-site parking option can actually give you superior value. You'll not only enjoy much lower rates, but you'll also experience no compromise of quality or convenience. You get the best possible deal on parking, all factors considered.
Below, we review some of the most affordable parking near Nashville airport through One Stop Parking and list important details, such as pricing, distance and shuttle operations.
Avid Hotel Nashville Airport
Through One Stop Parking, Avid Hotel offers the lowest rate for parking close to BNA. It costs less than $5 a day to use one of its parking spaces and One Stop Parking offers a free shuttle service. The hotel's parking lot is just 1.3 miles from the airport and it offers on-site security. The shuttle runs every 30 minutes, from 5 a.m. to 11 p.m. You call 615-645-1925 to get in touch with the shuttle.
Cambria Hotel Nashville Airport
Cambria Hotel is another great option for Nashville airport parking through One Stop Parking, It's only 1.5 miles away from the Nashville airport. Parking here is under $5 per day to reserve an uncovered parking space and ride on the shuttle. The shuttle service operates from 5 a.m. to 11 p.m. and runs every 30 minutes. You can reach the shuttle service at 615-645-1925.
Comfort Suites (BNA)
Comfort Suites is only 1 mile from BNA airport and costs just under $9 a day for parking. A security staff supervises the lot and the One Stop Parking shuttle service runs from 4 a.m. to 10 p.m. every hour. On-demand return trips spare you from waiting when you're ready to be picked up from the airport. You can make your shuttle arrangements by calling 615-391-3919.
One Stop Parking Helps You Find Affordable BNA Parking and Shuttle Service
In addition to the venues listed above, there are many other excellent off-site options to choose to park near Nashville airport. Some even offer extras like covered parking and valet service. One Stop Parking can help you find the venue that suits your needs best and make fast, secure bookings without any fuss.

Cheapest Nashville Airport Parking
Our service gives you access to the cheapest options for parking around Nashville airport. With One Stop Parking, it's possible to find parking that costs less than one-third of BNA's cheapest on-site option. Our most expensive parking partners still cost less than $10 a day.
This means that you can save anywhere from 50% to 85% on parking when you choose to book with One Stop Parking for your BNA flights. You'll be able to save hundreds of dollars on your trip expenses, allowing you to spend less, or redirect those funds to the more exciting aspects of your journey.
Secure, Flexible Terms
At One Stop Parking, we understand traveling can sometimes require last-minute plan changes. If you're ever faced with flight delays or cancellations, we make updating your booking simple.
One Stop Parking works with you to adapt your plans whenever the unexpected happens. We provide a grace period of three hours before and after your reservation times to accommodate you if you're running early or late. However, we do recommend contacting us so we can adjust your reservation and notify the venue.
Cancellations are free up to the time of your reservation and you can also postpone and reschedule if necessary. All bookings come with trip protection, which means you're eligible for a full refund of your reservation in the event of timely cancellations, minus the small $2.99 non-refundable booking fee.
Earn Points for Future Discounts
When you book your parking with One Stop Parking, you can automatically earn points that go toward discounts on future bookings. You can start earning with your very first booking and enjoy point multipliers as you continue to make reservations over time.
Our Rewards Program has three tiers of membership. All accounts start with an Ivory membership, which earns $1 in points (100 points) for every $10 spent on One Stop Parking reservations. Taxes and fees aren't included in the qualifying expenditure totals. Graduating to the Silver tier only requires making three bookings within the same calendar year. Reaching the Gold tier takes six bookings within the same calendar year and earns you $1 in points for every $7 spent.
You can get tier upgrades by reaching certain point thresholds. Silver tier requires 30,000 points and Gold tier requires 60,000 points. If you reach these point totals before you make three or six reservations in a year, you'll automatically bump up to the corresponding tier.
Even if you've previously booked without an account, your old reservations still qualify for point rewards. Just sign up for your membership with the same email address that you used to make your past bookings. Our system will automatically retrieve the records of your previous reservations and credit your account with the appropriate number of points. Please note that only bookings made after January 1, 2018, are eligible for points, as that is when our rewards program was launched.
You must redeem points on the OneStopParking.com website, and you aren't applicable for any booking taxes and fees. It's not possible to apply a coupon to a booking you're already redeeming points on.
The One Stop Parking Rewards Program is an excellent option if you're a frequent flyer. Earning points on your reservations gives you the chance to potentially shave hundreds of dollars off our future airport parking and transportation costs. For example, if you reach a Gold tier membership, you may have as much as $600 worth of discounts to use.
BNA airport offers no rewards program for travelers who repeatedly book parking at its facility. One Stop Parking doesn't just offer the most affordable baseline rates, we also thank you for your loyalty with generous discount points.
Book Convenient Nashville Airport Parking With One Stop Parking
Between the economic value and ease of service, it's clear that One Stop Parking is the best option for arranging parking and shuttle rides when flying out of BNA. Next time you travel via the Nashville airport, we invite you to save and simplify your travel with us.